Pendants
Wearing a pendant at the level of the heart chakra brings thestone into contact with a very receptive point and increases itsbeneficial effect.A necklace of shungite pearls, because of its size, will exercisea powerful effect on the whole energetic body.
Bracelets
are also very effective because the wrist is traversedby many meridian lines. They are especially useful for those peoplewho are in contact with a computer mouse or a telephone allday. Bracelets can ward off numbness in the arm.
Earrings,
although they are small in size, are useful in protectingthe ear from the impact of waves coming from cell phones orcordless phones.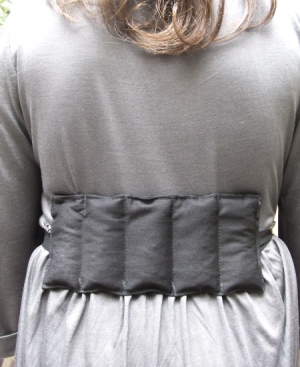 You can also find cloth
belts